Chiropractic for Sports Injuries and Athletes
Chiropractic for Sports Injuries and Athletes
Written By Breen Chiropractic Clinic, PC on August 30, 2021
---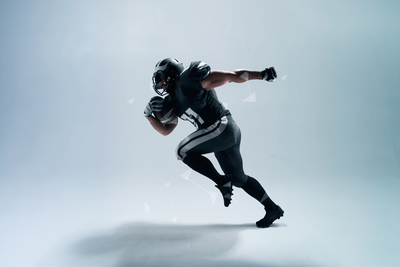 No matter what sport you play, injuries are unfortunately often a part of the game. In fact, across the US, about 8.6 million sports and recreation-related injuries occur each year. These can include acute injuries from things like falls as well as chronic problems like torn ligaments and worn joints from overuse and repetitive motions. Regardless of what type of athletic injury you face, a sports chiropractor can help get you back in the game.
Finding Healing with Chiropractic Care
Sports injuries usually start out acute but can become chronic problems if not treated appropriately. While traditional medicine often relies on medications like pain killers or invasive procedures like surgery to address injuries, this is not your only option.
Chiropractic care takes a natural approach to healing and uses techniques like spinal adjustments to bring your body into alignment so you can begin to recover. Other treatments like exercises can help you regain range of motion. Stretching can further relieve the muscle reversion that often accompanies athletic injuries. Finally, lifestyle changes like improved nutrition and hydration may be recommended to support optimal healing.
Personalized Recovery Support
Every athlete and sports injury is different. At Breen Chiropractic in Manassas, VA, Dr. Breen recognizes this. He will work with you to understand your recovery goals and develop a personalized treatment plan to help you reach these. In addition, his over 30 years of experience in the chiropractic field allows him to provide suggestions on how to avoid future injury and improve your overall health.
Book an Appointment with a Sports Chiropractor in Manassas, VA
If you've suffered a sports injury, it's time to jump start your body's natural healing processes by visiting a sports chiropractor. Whether your injury just occurred or has been ongoing for years, Dr. Breen and his team at Breen Chiropractic are ready to help.

With years of experience, Dr. Robert Breen is able to naturally treat all types of sports injuries to allow you to keep your active lifestyle. See how you can benefit from the care of a sports chiropractor today by calling 703-368-4040 or book your appointment online.

Posted In: Chiropractic Sports Injury