Debunked: 4 Myths About Acupuncture
Debunked: 4 Myths About Acupuncture
Written By Breen Chiropractic Clinic, PC on March 31, 2020
---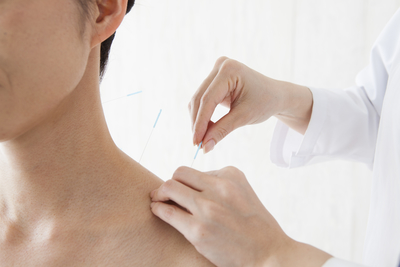 Acupuncture is an ancient Chinese therapy that involves inserting needles into specific pressure points on your body, which act as trigger points for muscles, nerves, and connective tissues. Stimulating these trigger points rouses the brain to release pain-suppressing chemicals.
But even with the ever-increasing popularity of acupuncture as an alternative form of medicine, there are still a lot of misconceptions about this therapy.
Debunking Myths About Acupuncture
If you're looking to try out acupuncture for the first time, it's helpful to know what's true about the therapy and what's not. Let's debunk some common acupuncture myths below:
Myth #1: Acupuncture is an Ancient, Outdated Practice
Since it was invented over 2000 years ago and doesn't necessitate the use of any sophisticated modern-day medical technology and equipment, some people believe that acupuncture is outdated (hence ineffective). But that's totally false. In fact, many medical institutions across the globe still find acupuncture useful in treating a variety of conditions.
According to research studies, acupuncture stimulates the central nervous system which releases pain-reducing chemicals into the spinal cord, muscles, and tissues. As a result, your body's self-healing capabilities are stimulated to promote your physical well-being.
Additionally, since the therapy has constantly been used for hundreds of years, that means it's an effective pain treatment that's trusted by millions of people. Otherwise, it'd have been abandoned many decades ago.
Myth #2: Acupuncture is Painful
The ultra-thin needles used in the acupuncture process are not painful when inserted into the trigger points. At most, you'll feel a weak electrical sensation, signaling the start of the healing process. Many patients report that acupuncture makes them feel relaxed.
Myth #3: Acupuncture is Voodoo, Not Medicine
The rationale behind acupuncture is based on medical facts and it's not some form of mystical or superstitious healing. Several peer-reviewed medical research articles describe the neurochemical aspects of its pain-relieving properties.
Myth #4: Acupuncture Practitioners Have no Professional Qualifications
Totally false! To become a licensed acupuncture practitioner in America, you must have completed an acupuncture program and have several years of training from an accredited school of acupuncture. Once qualified, the practitioners also have to attend several professional development workshops and seminars.
Get Effective Acupuncture in Manassas
Dr. Breen is approved by the Virginia Board of Medicine to perform acupuncture. He got his training from the critically acclaimed Logan College and has been helping patients get quick pain relief with acupuncture for years.
Visit our locations in Manassas (703) 368-4040 and in Warrenton (540) 349-7744 today or call to book an appointment.

Posted In: Chiropractic Acupuncture