How Chiropractic Can Be an Effective Headache Treatment
How Chiropractic Can Be an Effective Headache Treatment
Written By Breen Chiropractic Clinic, PC on January 22, 2021
---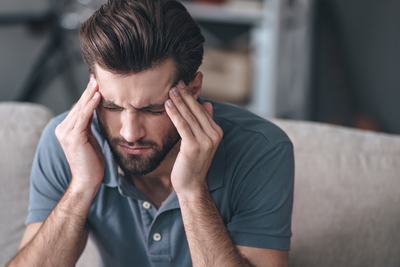 If you suffer from severe headaches, you're not alone. In fact, 1 in 7 Americans suffers from annual migraines.
Headaches can range from mild to severely painful. If you experience this throbbing discomfort in your skull frequently, you'll be happy to know that there's a way to relieve this pain and prevent it from coming back again. Chiropractic care involving spinal manipulations can improve migraines and prevent headaches from recurring so you don't have to resort to medication to start feeling better again.
What Triggers Headaches?
Headaches may be caused by your environment or they may be a sign of an underlying health problem.
Common headache triggers include:
Lack of sleep
Unhealthy food
Food allergies
Loud noises and bright lights
Changes in your blood sugar levels
Excessive exercise
Stress
Often, headaches occur because of a buildup of tension in your neck. If like so many others, you spend a lot of time sitting in one position, your joints can get irritated and build up pressure, resulting in a debilitating headache.
How Can I Prevent Getting a Headache?
Though the exact cause of your headache may be unknown, you can avoid getting another one by regularly taking the time to stretch your neck area to relax your muscles. You should also try to get enough sleep, stay hydrated, and consume a healthy diet to decrease the overall stress on your body.
Cutting back your coffee intake may also help reduce your headaches as the chances of developing a migraine are significantly higher for those who drink three or more caffeinated beverages per day.
How Can Chiropractic Care Relieve My Headache?
When you opt for chiropractic care at the Breen Chiropractic Clinic in Manassas, Dr. Robert Breen, D.C. utilizes various techniques such as spinal manipulations to alleviate the stress in your body and ease your pain. He will also provide you with nutritional counseling and advice on exercises and posture, so your headaches are treated properly, and the pain no longer prevents you from doing the things you love most.
Connect with Dr. Breen today to learn more about how chiropractic care can treat your headaches.

Posted In: Chiropractic Headache Treatment