How to Prevent Back Pain While Doing Yard Work
How to Prevent Back Pain While Doing Yard Work
Written By Breen Chiropractic Clinic, PC on July 13, 2020
---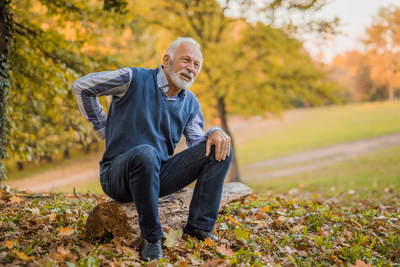 Summertime is a wonderful time of the year to get out and get some much-needed vitamin D and exercise. Tending to your yard is a great way to get outside and relax. However, some individuals find themselves experiencing some new aches and pain as a result. Back pain, for instance, is extremely common for those who love to get out and tend to their gardens.
Risk Factors for Developing Back Pain
Unfortunately, millions of Americans suffer from back pain at some point in their life. There are many risk factors for those who may develop back pain, including:
Age
Genetics
Weight
Daily activities
If you're new to yard work or are considering starting a new outdoor project, these are all things to keep in mind, especially if you have previously experienced back pain.
4 Tips for Preventing Back Pain While Doing Yard Work
Whether you are predisposed to back pain or are looking to avoid injury, these tips will help you avoid injuries that may require back pain treatment.
1. Stretch It Out
Just like any other form of physical activity, you want to make sure you warm up the body before you get started with your yard work. You'll be using muscles you probably haven't used in quite some time, so make sure you are stretching them to help avoid possible injuries.
2. Kneel Instead of Repeatedly Bending Over
Whether planting new flowers or weeding your garden, try avoiding bending over at the waist too often. This repeated motion can wear on your lower back, leading to back pain and discomfort. Instead, try kneeling on a padded surface to help take the focus off your back.
3. Stay Hydrated
You need to stay hydrated for your muscles to continue functioning optimally. This is especially true for back pain. Dehydration can cause back pain as the soft, gelatinous materials inside your spinal discs start to lose water and begin to deflate, leading to possible pinched nerves.
4. Treat Yourself
Completing a yard project is rewarding. Why not treat your muscles to a therapeutic massage to reward your body for all its hard work?
Back Pain Treatment in Manassas, VA
If yard work has left you with back pain, the team at Breen Chiropractic Clinic, PC is here to help. We offer various chiropractic treatments that can help you find the relief you need.
If you need back pain treatment, contact us today or call our Manassas, VA, office at (703) 368-4040.

Posted In: Chiropractic Low Back Pain Treatment Wellness Disc Treatment Back Pain