How to Protect Yourself from Yard Work Injuries
How to Protect Yourself from Yard Work Injuries
Written By Breen Chiropractic Clinic, PC on April 22, 2021
---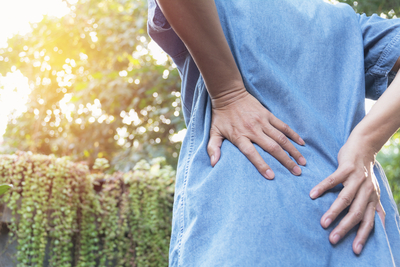 Maintaining a beautiful yard is gratifying hard labor. The results are the reward. At the same time the hard work can be painful. In the beautiful state of Virginia, Breen Chiropractic Clinic wants to help keep you going on your yard work.
Yard Work Injury Prevention Tips
Common yard work injuries include back strain, pulled muscles, taking a spill, and pinching a nerve. These stem from bad posture, lifting too heavy of a load, stiff muscles, using the wrong tools, and lifting improperly. Injuries can linger or not show up for days.
Ways to prevent injury:
Keep your back straight during repetitive tasks or while bending over
Defer the task of carrying heavy loads to wheelbarrows, dollies, and other lifting tools
Wear a back-supporting belt
Stretch before and after work
Practice proper lifting technique
Avoid twisting your back while reaching
Use appropriate tools for respective tasks
Performing unstable movements during lifting is perhaps the biggest culprit of strain and injury. Remember to lift with your legs, keep the load close to you and have a solid grip before lifting. Adjusting your grip while trying to hold on is a great way to pinch a nerve or tweak your back during that small moment the weight shifts.
Chiropractic Care for Yard Workers
If you experience any kind of pain stemming from yard work, come see us at Breen Chiropractic Clinic. We have over 30 years of experience and various pain-relieving methods available for yard workers and landscapers.
Our chiropractors will evaluate you and your unique case to determine your needs. We will care for you without you having to resort to prescription drugs or surgery, and follow up with stretches and muscle strengthening exercise to help prevent future injury.
Have questions or wish to schedule an appointment? Give our Warrenton location a call at (540) 349-7744, our Manassas location at (703) 368-4040, or go online and fill out our contact form. We look forward to helping you.

Posted In: Chiropractic Back Pain