Low Back Pain Treatment with Chiropractic
Low Back Pain Treatment with Chiropractic
Written By Breen Chiropractic Clinic, PC on August 13, 2020
---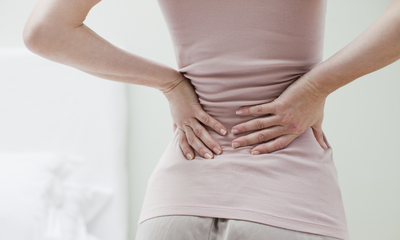 Low back pain can be an extremely debilitating condition leading to time off work, school, and overall lower quality of life for many people. The condition is so widespread that the worldwide prevalence of non-specific low back pain falls between 60 and 70%, leading millions of people to seek out low back pain treatment of some kind.
Common Causes of Low Back Pain
Yes, low back pain is extremely common and can be caused by several factors, including:
Age
Fitness level
Weight
Genetics
Mental health
Work ergonomics
If you're experiencing new pain in your lower back, you need to have it properly diagnosed to ensure you receive the right low back pain treatment.
Low Back Pain Treatment with Chiropractic Care
While many individuals will turn to their medical professionals to help with low back pain treatment, chiropractic care is becoming an ever-popular option for those looking for a more holistic treatment option.
Chiropractic care offers many all-natural, alternative options for those seeking out low back pain treatment, including:
Adjustments: Manual manipulation utilizes low levels of force to help realign your spine. Your spine can become misaligned due to poor posture, degenerative disease, and injury. Adjustments help to move your musculoskeletal structure back into place and help your body to relax.
Massage therapy: This method focuses on stretching and relaxing the muscles to help relieve compression, spasms, and pinched nerves.
Physical therapy/exercises: Physical therapy focuses on simple exercises that help to stretch the back and build up the muscles in the area to prevent future injuries.
While low back pain may be common, each case is unique to the individual. So, make sure you are being open and honest with your chiropractor when discussing your pain, what may have led to it, and your health history.
Low Back Pain Treatment Options in Manassas, VA
Low back pain is nothing to toy with. The team at Breen Chiropractic Clinic, PC, understands this and is here to help. We'll take the time to get to know you on a personal level and your source of pain to find the best low back pain treatment for you.
If you're seeking low back pain treatment, then contact us today or call our Manassas, VA, office at (703) 368-4040.

Posted In: Chiropractic Back Pain