Promoting Overall Wellness With Expert Chiropractic Care
Promoting Overall Wellness With Expert Chiropractic Care
Written By Breen Chiropractic Clinic, PC on March 15, 2022
---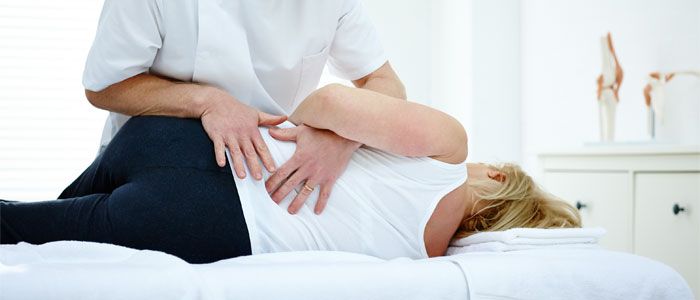 If you suffer from chronic pain, you aren't alone. Millions of Americans suffer from conditions such as back pain, or long-lasting discomfort from auto accidents. However, the right type of care can get you back on your feet.
Chiropractic care has proven to improve your range of motion and get patients back to doing the things they love. Breen Chiropractic Clinic in Manassas, VA, helps patients improve their overall wellness and quality of life with chiropractic care.
What Do Chiropractors Treat?
Chiropractic care is one of the most versatile fields of medicine. As experts in the spine, we are able to treat a number of conditions:
Neck injuries and pain
Headaches and migraines
Back pain
Knee pain
Pinched or herniated discs
Sports injuries
Carpal tunnel
Joint dysfunctions
Reasons to Consider Chiropractic Care
Chiropractic care has several benefits that improve the lives of patients. As a non-invasive form of treatment, we are able to alleviate pain without the need for surgery. Chiropractic care allows you to holistically and naturally treat pain.
Additionally, many praise chiropractic adjustments because they are non-addictive. When you receive spinal manipulations and adjustments at our office, we target your pain at the source—not just the symptoms. Receiving chiropractic care ensures that you can reduce or eliminate your pain without the need for medications.
Finally, chiropractic care helps promote overall wellness. We work to straighten your spine so that you can improve your posture, reduce pain, and regain your range of motion. This allows you to live pain-free and get back to doing the things you love.
Choose Breen Chiropractic Clinic in Manassas, VA
When it comes to treating your ailments, choose a chiropractor near you with decades of experience. Dr. Breen has helped patients in Manassas for more than 30 years and is ready to do the same for you. Our office is equipped with modern chiropractic technology so we can deliver quality care. We have the tools to reduce your pain and improve your overall health.
Schedule an appointment at our Manassas chiropractic office today at (703) 368-4040.

Posted In: Chiropractic Neck Pain Treatment Headache Treatment Auto Injury Treatment Low Back Pain Treatment Sports Injury Back Pain Overall Wellbeing Carpal Tunnel Treatment Knee Pain