Reasons to See a Chiropractor After an Auto Accident
Reasons to See a Chiropractor After an Auto Accident
Written By Breen Chiropractic Clinic, PC on September 30, 2021
---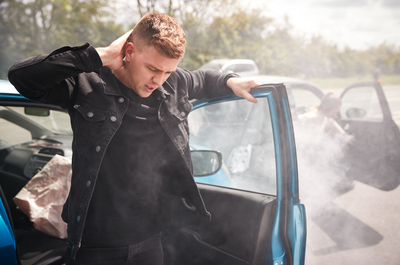 Experiencing a car accident can be a physically and emotionally taxing experience. Not only does it leave you with rattled nerves, it can also leave your joints and spine shaken up.
Most car accidents occur with some force, whether from the front, back or side, and this can lead to musculoskeletal problems like spinal misalignment. Seeking medical care whether or not you are experiencing symptoms after the crash is an important part of your recovery and can go a long way towards preventing future pain and complications.
Benefits of Chiropractic Auto Injury Treatment
While your first thought may be to see your family doctor for a checkup, chiropractic care can be invaluable for auto injury treatment. By properly aligning the spine and any joints that may have moved as a result of the accident, Dr. Breen of Breen Chiropractic in Manassas, VA can help you begin to heal and prevent chronic back and neck pain from developing.
Personalized Care to Restore your Health
With more than 30 years of experience treating a wide variety of musculoskeletal conditions, Dr. Breen has helped many patients recover from auto accident injuries. Your first visit will include an exam as well as a conversation to understand what injuries you may have sustained as well as any symptoms you are experiencing.
Based on this information, Dr. Breen will create an auto injury treatment plan that will promote long-term healing, relieve any discomfort, and prevent additional damage to nerves and muscles. Additionally, he will ensure optimal joint and spine alignment using gentle adjustments.
Depending on the type and severity of your symptoms, one or more visits to Breen Chiropractic may be necessary. In addition to your care at the clinic, Dr. Breen may recommend additional things you can do at home to speed up the healing process such as stretches, exercises, and increased hydration.
Book Your Appointment for Auto Injury Treatment in Manassas
Whether you experienced an auto accident recently or years ago, you can benefit from the natural techniques used by Dr. Breen that will align your body and allow you to function at your best. With more than three decades of experience, Dr. Breen and his friendly staff are committed to helping you achieve a full recovery and healthy lifestyle. See how you can benefit from chiropractic care for your auto injury treatment by calling 703-368-4040 or book your appointment online.

Posted In: Chiropractic Auto Injury Treatment Whiplash