How Chiropractors Treat Low Back Pain
How Chiropractors Treat Low Back Pain
Written By Breen Chiropractic Clinic, PC on April 15, 2022
---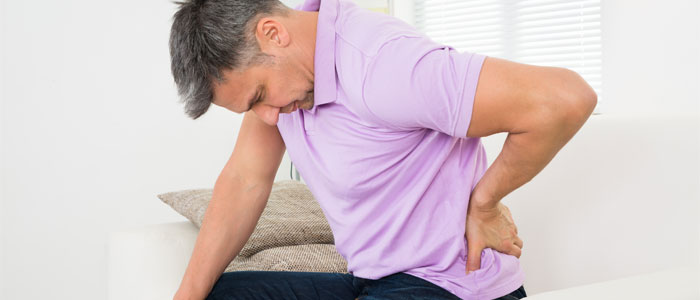 Back pain is one of the most common complaints among Americans today. Our lifestyles don't make it any better: our jobs, commutes, and daily activities encourage slouching, which can dramatically increase your risk of developing back pain. In other cases, back pain may result from unhealthy strain on your spine.
Whatever the cause of your back pain, you can do something about it. Breen Chiropractic Clinic helps patients in Manassas, VA, eliminate their pain and get back to their lives.
Reasons to See a Chiropractor for Low Back Pain Treatment
Chiropractic care is non-addictive because it treats low back pain without the use of medications.
Since we do not perform surgery, chiropractic adjustments are non-invasive and cost-effective.
Rather than treat your symptoms, we use spinal manipulations to target your pain at the source.
Patients regain their range of motion and strengthen their joints.
Our chiropractic office is equipped with modern diagnostic and treatment technology so you can receive the best care possible.
How Low Back Pain Is Treated
Your first visit to our Manassas chiropractic office will begin with a thorough examination of your condition. We work to determine the cause of your back pain, as this will affect your treatment. We will determine if your back pain is accident related, age related, or posture related.
Once we understand your pain and your lifestyle habits, we will develop a treatment plan that works for you. Low back pain treatment does not take a "one size fits all" approach—we specialize our treatments based on your needs and your condition.
In general, we will use a series of targeted adjustments. These adjustments target your pain points, relieve pressure on nerves in your spine, and work to realign your back. After a few visits, you will notice your posture beginning to improve.
Low Back Pain Treatment in Manassas
For more than 30 years, the team at Breen Chiropractic Clinic has helped patients get back on their feet. We help you regain your range of motion and reduce, if not eliminate, back pain. Back pain does not always get better with time. Seeing a professional chiropractor is the first step to improving your posture and realigning your spine.
Schedule your first appointment with Breen Chiropractic Clinic in Manassas at (703) 368-4040.

Posted In: Chiropractic Low Back Pain Treatment